New Mitsubishi Eclipse Cross for Sale in Albuquerque

Shop For a New Mitsubishi Eclipse Cross in Albuquerque
Here, at Fiesta Mitsubishi, we encounter a lot of questions regularly that all seem to boil down to figuring out which vehicle stands above the rest. We get that, and with all the vehicles out there on the auto market, narrowing down what makes one vehicle a better choice than another might seem like an impossible task. We felt we owed it to all of you to highlight one example that stands out in its incredibly competitive field - the Mitsubishi Eclipse Cross.
The new Mitsubishi Eclipse Cross is a compact SUV from Mitsubishi, and its design and various features show that plenty of care and planning went into the development of this vehicle. Whether you're talking about its reliable performance, comprehensive safety features, or its general technology and device compatibility, the Eclipse Cross definitely holds its own.
Performance
The Mitsubishi Eclipse Cross comes with some impressive performance features, including its remarkable towing capacity of 1,500 pounds. What's even more impressive, however, might be the vehicle's ten-year/100,000-mile warranty on its powertrain, which demonstrates the faith that Mitsubishi has in their vehicles. With solid handling and more than enough power behind the Eclipse Cross' engine options, this vehicle's performance holds up when comparing it to other similar models.
Safety
Mitsubishi manufacturers know that their customer's safety is a top priority, which is likely why they emphasized safety so heavily in the Eclipse Rogue. With features like Forward Collision Mitigation, Lane Departure Warnings, and more, this SUV will work with you to stay aware of what's going on when you're in the driver's seat. With safety technology like this, you should feel more secure behind the wheel.
Technology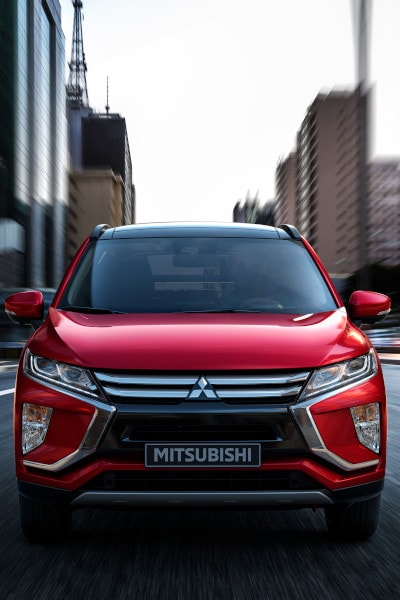 Besides its impressive safety technologies, the Mitsubishi Eclipse Cross also comes with entertainment features like easy device connectivity, a premium audio system, and driver accessibility features. After all, your car will be a place you spend a lot of your life - that experience might as well be as enjoyable as possible. Mitsubishi Connect helps make that goal feasible.